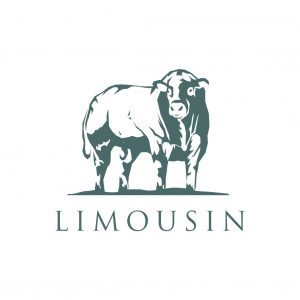 We have become aware that BCMS have withdrawn passports for various Ballinloan and other Ballinloan related animals and BCMS have sent notices to the owners of the relevant animals.  The cause appears to be errors relating to the registration of either the date of birth and/or the parentage of the animals concerned.  These animals are also registered with the British Limousin Cattle Society.  Below is a list of animals where we are aware that BCMS have withdrawn the passport.  This means that the pedigree of these animals and any progeny is in doubt.
UK 542434100932 BALLINLOAN DAPHNE
UK 542434101366 BALLINLOAN HUNIHUNI
UK 542434101674 BALLINLOAN LULU
UK 542434101702 BALLINLOAN LETHAL
UK 542434101730 BALLINLOAN LAMBOURGHINI
UK 542434101737 BALLINLOAN LEMONCELLO
UK 542434101786 BALLINLOAN MASHMALLOW
UK 542434101814 BALLINLOAN MONICA
UK 542434101870 BALLINLOAN MULLEDWINE
UK 542434101961 BALLINLOAN NORLISK
UK 542434200807 BALLINLOAN CAROLINE
UK 542434201101 BALLINLOAN FANCYME
UK 542434201703 BALLINLOAN LEYLA
UK 542434201752 BALLINLOAN LOTTALOVE
UK 542434201794 BALLINLOAN MESSI
UK 542434201801 BALLINLOAN MANDY
UK 542434201808 BALLINLOAN MISSMARPLE
UK 542434201871 BALLINLOAN NICO
UK 542434201892 BALLINLOAN NAPOLIAN
UK 542434201906 BALLINLOAN NEWYORK
UK 542434301669 BALLINLOAN LAZER
UK 542434301711 BALLINLOAN LUSTRE
UK 542434301725 BALLINLOAN LAIRD
UK 542434301809 BALLINLOAN MADONNA
UK 542434301865 BALLINLOAN MARBLE
UK 542434301872 BALLINLOAN NEPTUNE
UK 542434301893 BALLINLOAN NECTARINE
UK 542434301907 BALLINLOAN NOTREDAME
UK 542434301935 BALLINLOAN NERYS
UK 542434301949 BALLINLOAN NEWSATNINE
UK 542434401278 BALLINLOAN GLENMORANGIE
UK 542434401453 BALLINLOAN IVORY
UK 542434401502 BALLINLOAN ISADORA
UK 542434401516 BALLINLOAN IKLEFIKLE
UK 542434401684 BALLINLOAN LORENZO
UK 542434401691 BALLINLOAN LARA
UK 542434401719 BALLINLOAN LESTER
UK 542434401810 BALLINLOAN MELANIE
UK 542434401950 BALLINLOAN NENA
UK 542434401957 BALLINLOAN NOVARA
UK 542434501461 BALLINLOAN IZZY
UK 542434501587 BALLINLOAN JAEGERBOMB
UK 542434501664 BALLINLOAN LYNN
UK 542434501671 BALLINLOAN LILT
UK 542434501720 BALLINLOAN LIQUORICE
UK 542434501783 BALLINLOAN MASTER
UK 542434501804 BALLINLOAN MELISSA
UK 542434601406 BALLINLOAN HERB
UK 542434601567 BALLINLOAN JERICHO
UK 542434601686 BALLINLOAN LACY
UK 542434601735 BALLINLOAN LIONHEART
UK 542434601756 BALLINLOAN LUSH
UK 542434601896 BALLINLOAN NIKE
UK 542434601973 BALLINLOAN NORTHUIST
UK 542434701407 BALLINLOAN HUMPHREY
UK 542434701680 BALLINLOAN LIPSY
UK 542434701687 BALLINLOAN LOGAN
UK 542434701694 BALLINLOAN LANDLORD
UK 542434701743 BALLINLOAN LITTLEGEM
UK 542434701806 BALLINLOAN MELINDA
UK 542434701862 BALLINLOAN MALTESER
UK 542434701890 BALLINLOAN NIKITA
UK 542434701939 BALLINLOAN NINJA
UK 542434701960 BALLINLOAN NIKITIE
Members considering purchasing or selling any Ballinloan and/or Ballinloan related animal, including progeny, should consider the position carefully before doing so and take their own legal advice.Members should immediately ensure that any such animals owned by them are properly described on the register, taking into account the BCMS notice.  BLCS will be making amendments to the register to reflect the information available from BCMS but we have not received copies of all of the notices.  Members who own any animals on the list may wish to contact BCMS for more information as to the reason for the notice.  BLCS will publish further details as information comes into our possession.  We will amend the register for any animals we are aware of.
The Limousin Cattle Society
Tel: 02476 696500     Fax: 02476 696716
Email: info@limousin.co.uk