At the Spring 2013 Limousin Bull Sale held today Saturday 4th May at Borderway Mart, Carlisle, top price of 40,000gns went to Mereside Godolphin, which was brought forward by RM Hazard & Sons.  Sired by Plumtree Deus this October 2011 bull has a beef value of +28 and was sold to Willie Barron.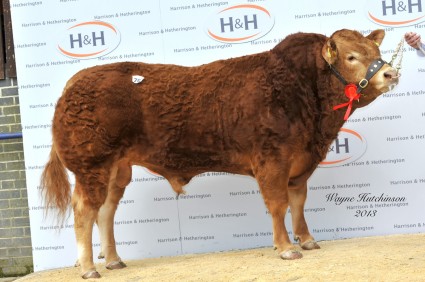 The 100 bulls sold today, averaged £5,900 with an 81% clearance rate.
Full report to follow…..