Stephanie Dick Wins Senior Individual
Junior Individual Orla Curtin
The Young Limousin Breeders' Club (YLBC) Anglo-Irish Stockjudging Competition, held on Saturday 17th August 2013 within the Cappamore Show, Limerick, Southern Ireland saw Scotland win the team competition with Stephanie Dick, Westerton of Cowie, Stirling lifting the Individual Senior title, and Orla Curtin (from Ireland but representing Wales!) winning the Individual Junior award.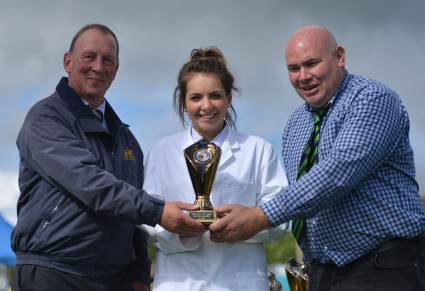 Congratulations go to the Scottish Team of Stephanie Dick, Tom Illingworth (Howgillside, Eaglesfield, Lockerbie) and Amy Lindsay (Kepscaith Farm, Longridge) for coming out on top.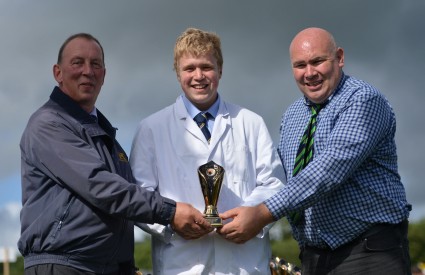 This annual event, held for the seventh year, was established jointly in 2007 by the British and Irish Limousin Cattle Societies respectively to promote young breeders' stockjudging in a spirit of competition and friendship between the two herdbooks.  The 2013 event, organised by the Irish Limousin Cattle Society, saw competitors from Northern Ireland, Southern Ireland, England, Scotland and Wales competing individually and also as a team with each person taking part in all the elements of Stockjudging, Justification/Reasoning and Showing.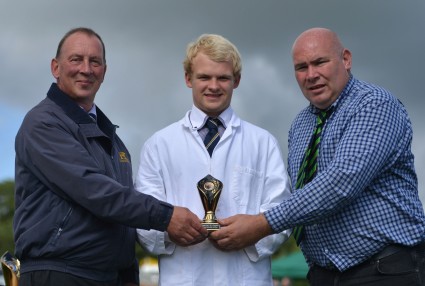 All competitors judged a group of four very smart heifers, put them in order and then gave their reasons. The judges were very impressed with the standard of justification, presentation and reasons. Following on a group of four bulls were then judged for places only. This section carried 200 points with each country providing a judge in the shape of Delana Davies (Wales), Cahir McCauley (N.Ireland) and James Cooper (England) responsible for the Stockjudging, Justification and Reasoning section.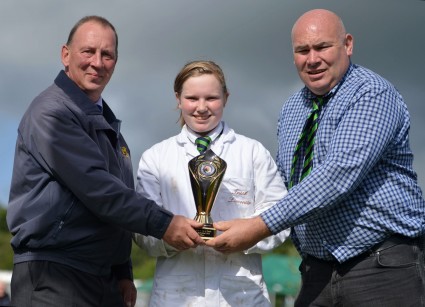 Next came the Handling section with competitors drawing lots for the heifer they had to present to judges Sharon Rothwell (Ireland) and Agnes Lindsay (Scotland); this section carried 100 points.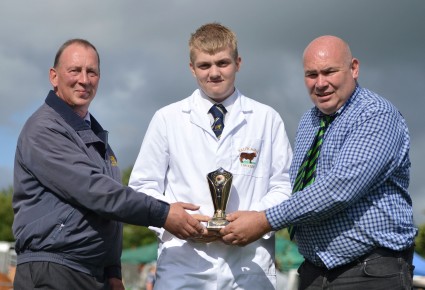 Held in a beautiful location with a dramatic background of hills, the day was spent in a mixture of wonderfully warm sunshine that was interspersed with terrific downpours which caused judging to be halted twice. As is always the case in visiting Ireland, a warm welcome was very much in evidence and the hospitality second to none. Very many thanks must go to Cappamore Show for accommodating the competition and to the Irish Limousin Society particularly to Paul Sykes (Irish Limousin Cattle Society Secretary) and Michael Gunn as the two main event organisers.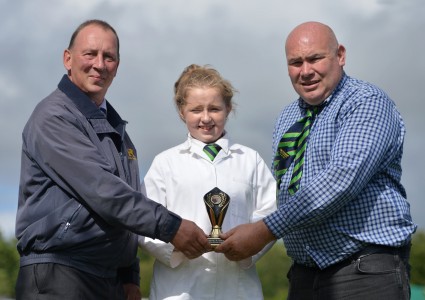 YLBC now looks forward to the event next year which is due to be held in Northern Ireland where no doubt we will see some excellent hospitality and strong competition.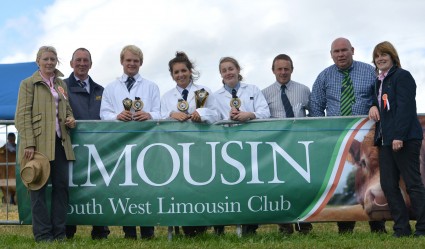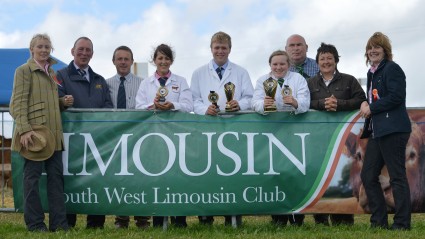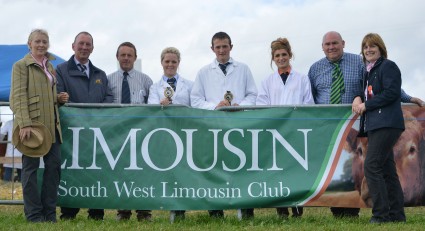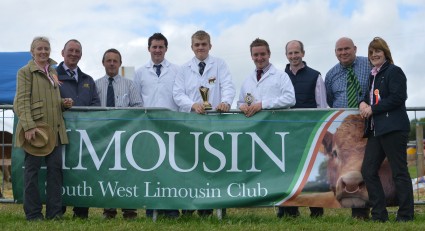 2013 ANGLO IRISH STOCKJUDGING TEAM RESULTS
1st          Scotland              (Tom Illingworth, Amy Lindsay, Stephanie Dick)
2nd          Wales                  (Lowri Davies, Tom Corbett, Orla Curtin)
3rd =        England                 (Richard Priestley, Sarah Priestley, Vicky Illingworth)
3rd =        N Ireland              (Marcus Berry, Adam McGookin, Arthur Callaghan)
5th          Ireland                (Rachel Moloney, Sean Moroney, Declan McHugh, Cathal O'Meara)
2013 ANGLO IRISH INDIVIDUAL RESULTS
 Individual Senior
1st           Stephanie Dick
2nd          Tom Corbett
3rd          Tom Illingworth
 Individual Junior
1st           Orla Curtin
2nd          Adam McGookin
3rd          Rachel Moloney