The latest BLCS Magazine should by now have arrived on your doorstep.  67 pages packed full of news around the UK's No 1 Breed. Spring Calf Sales, cracking features, and a technical section with a very maternal focus on the breed. Enjoy!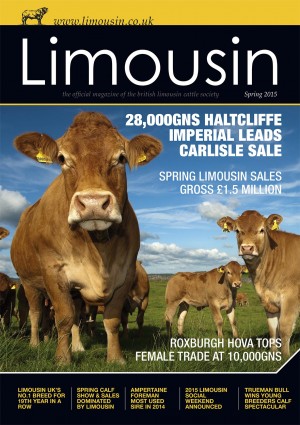 Click HERE for the digital version of the Magazine.  If you are not a member of the Society you can join as an Associate Member which will mean that you will receive all our publications.  The link for joining can be found HERE.
If you would like to receive a copy of this Magazine please email info@limousin.co.uk with your full name and address.