Melton Mowbray Livestock Market is to play host to Limousin breeders from across the UK this spring when it stages a new sale for the British Limousin Cattle Society in conjunction with North West Auctions.
The sale, the first joint venture between the two noted livestock auctioneering firms since farmstock manager Paul Gentry joined North West Auctions, will take place on Saturday 20th April and feature top drawer breeding bulls and pedigree females from a wide number of leading herds.
Mr Gentry said he expected a high quality entry of both males and females well suited to both pedigree and commercial breeding, with the sale having the backing of both local breeders and also the British Limousin Cattle Society.
"Both myself and the team at NWA as well as all at Melton Mowbray Market are delighted to be staging this first joint venture sale. "Melton Mowbray is a great central location at the heart of the country and with good access routes from all parts of the UK. Recent years have seen significant investment in the facilities at Melton Mowbray and the market is well set up to host pedigree sales.
"I look forward to working with both vendors and buyers to make this sale a resounding success and continue to serve the pedigree and commercial cattle breeders of the midlands.
"To that end this partnership will also be available to host collective, reduction and dispersal sales for breeders of all breeds of both cattle and sheep at Melton Mowbray in future. I would urge any breeder, breed society or regional club looking to organise a sale in the Midlands to contact either myself or the team at Melton Mowbray to discuss the opportunities available."
Melton Mowbray Market chief executive Hugh Brown said he was looking forward to working with North West Auctions and Paul Gentry on this and future sales. "We have a great, modern, central venue here at Melton Mowbray and have invested heavily in ensuring we have first class facilities and team for our customers and their livestock.
"As well as our fantastic livestock facilities, the market has many other attractions for visitors as well as an adjacent modern hotel and the town centre on its doorstep. This partnership builds on our commitment to work with other like-minded companies for the benefit of our customers and the industry."
"After taking the time to consult with breeders and members in the immediate and surrounding regions, we are delighted that the British Limousin Cattle Society have chosen to host an official Society sale at Melton Mowbray Livestock Market," said Mr Brown.
"I'm confident that we will provide both vendors and buyers with an excellent opportunity to trade in an independent, central venue."
Meanwhile, East Midlands Limousin Club chairman & British Limousin Cattle Society vice chairman Brian Lear, said the Society was looking forward to establishing this new sale and working with breeders to maximise its appeal to buyers.
Those requiring more information or wishing to enter cattle for the sale should in the first instance contact Paul Gentry on 07940 330907 or paul@nwauctions.co.uk or Hugh Brown on 07557 737633 or hugh@meltonmowbraymarket.co.uk.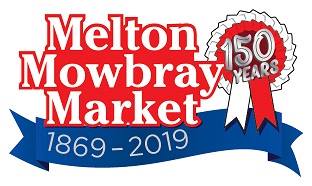 Press release issued on behalf of North West Auctions and Melton Mowbray Market by Mooandbaa for more press information contact Jonathan Long on 07974 303306 or email jonathan@mooandbaa.com