John & Claire Mason, Embsay, Skipton topped the Skipton online sale held 13-14 May with their £4,400 Limousin bull, Oddacres Oswald, a September 2018-born son of Procters Major by the Rossingnol son, Haltcliffe Doctor. Out of the home-bred Homebryres Dixon daughter, Oddacres Gazelle, Osmond fell to a buyer from the Ribble Valley who asked not to be named.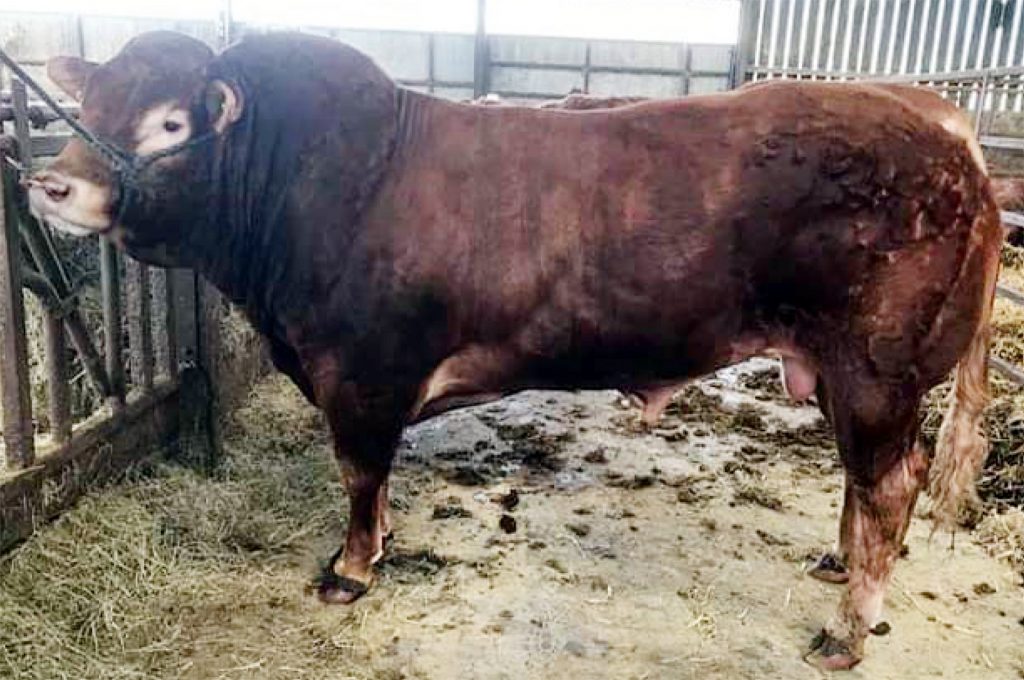 The Masons also hit £3,600 with a second 2018 bull, Oddacres Opus, another well-bred October-born son of Procters Major and, like the top price performer, among his first crop of calves – he was purchased from Procters Farm, Slaidburn, in October 2017 for 9,000gns. Out of the Ducasse daughter Hermine, Opus's online buyers were Bernard & Charles Greaves of Norwood, Otley. In addition, Oddacres successfully sold a further three 2019-born pedigree Limousin bulls at £2,600, £2,500 and £2,400.
The two-day fixture provided an innovative platform to ensure that both vendors and buyers alike were still able to trade in pedigree livestock, for which live shows and sales remain suspended.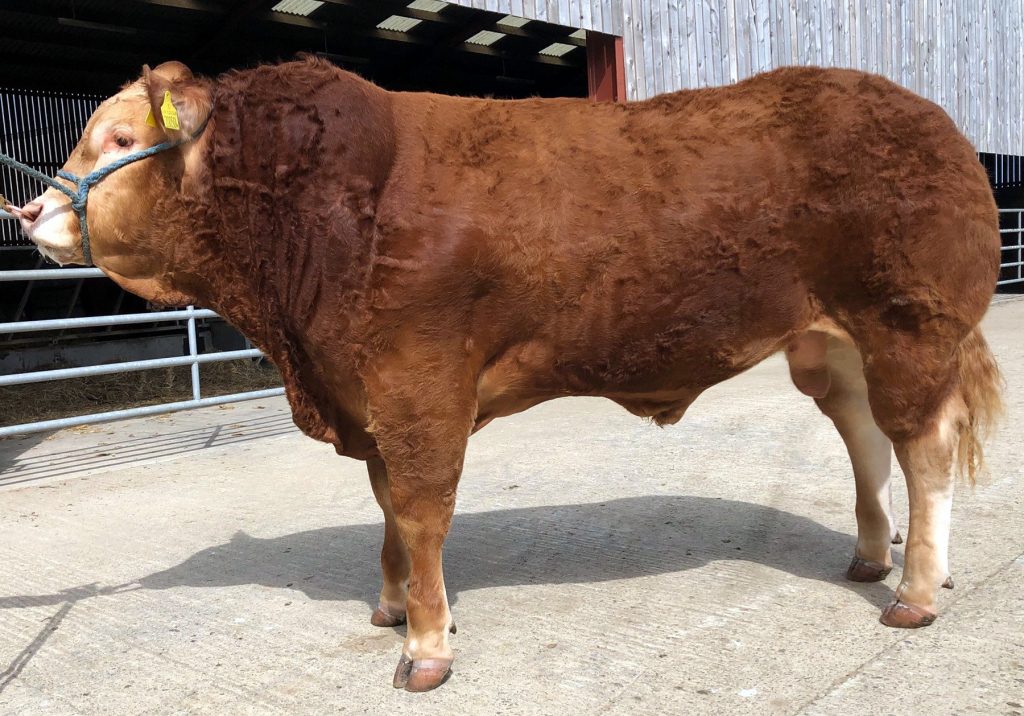 Taking second top call at £4,250 from the 55-strong Limousin entry was Tomschoice Prayer, a 16-month-old pedigree bull and the sole entry from James & Sarah Cooper, Hill Top Farm, Dacre. By Haltcliffe Vermount – a son of Penyrheol Sam by Ronick Hawk – and out of a home-bred Sympa daughter, Prayer found pastures new in Derbyshire's Hope Valley with J Simpson.
From Cumbria, the Priestley Family's Brontemoor Limousin herd in Kirkcambeck made its mark with a £3,500 sale of the home-bred bull, Brontemoor Pacman, a January 2019 son of Lodge Hamlet (by Saphir). Out of a Garrowby Hurricane-sired daughter, Pacman was claimed by J Browell & Son, Hexham.
The Priestleys also achieved £3,300 with a second home-bred and slightly younger bull, the February, 2019-born Brontemoor Pedro, by Trueman Idol, an Ampertaine Elgin son. Out of another Garrowby Hurricane daughter, Pedro joined TFC Robinson in Newcastle.
Also from Cumbria, Craig Ridley, who runs the Haltcliffe pedigree Limousin herd in Hesket-new-Market, Wigton, claimed £3,300 with Haltcliffe Oslo, by Haltcliffe Vermount and out of a Cloughhead Umpire cow. New owner is MD Copley, Grantham, Lincs.
At £3,200 was Elderberry Oscar from E Blenkhorn & Son's pedigree Limousin herd in Willitoft, Goole. An October 2018-born son of Jupiter, he wassnapped up by Goodall Farming, Holme on Spalding Moor, near York. Another from the Blenkhorns was the £2,800 May 2018 Elderberry Onyx, again sired by Jupiter, who was knocked down to MG Mosley & Sons in Sheffield.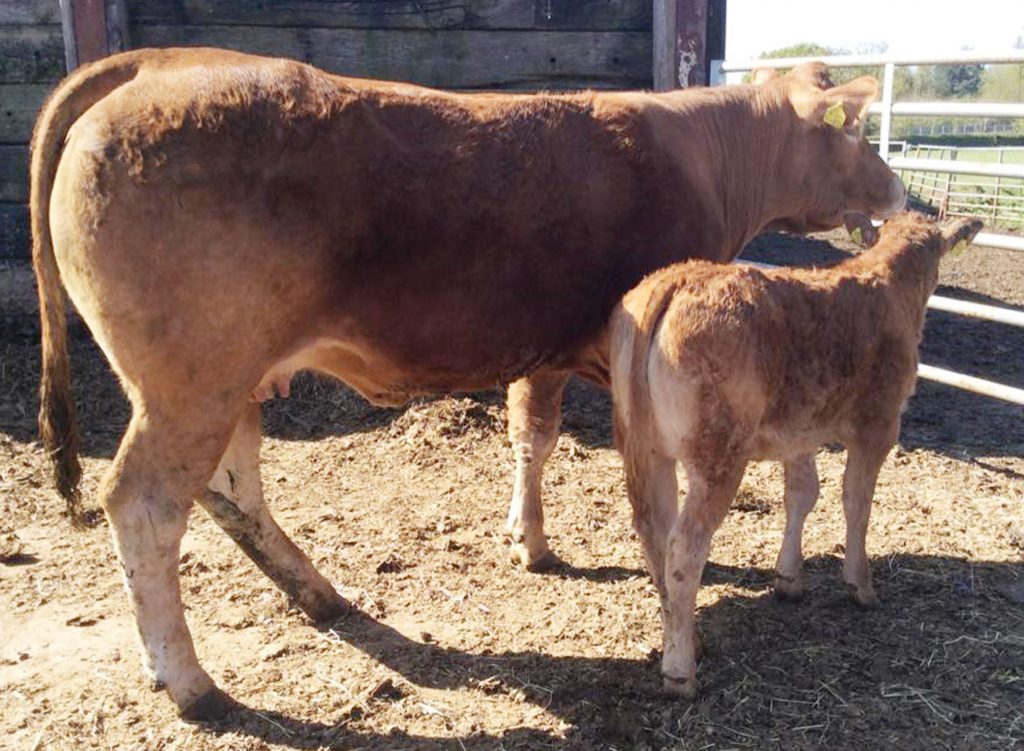 Heading the female prices at £3,600 was a three-year-old Limousin from Craig Schofield's Cheadlewood pedigree herd in Cheadle, Cheshire. With breeding going back to Objat, Cheadlewood Natalie, by the Lowerffrydd Empire son, Caherhurley Iching, and out of the Mas Du Clo daughter, Roundhill Cjoconde, was sold with her three-month-old heifer calf at foot, the duo joining local buyer James Penter in Litton.
From Lincolnshire, Ian Brown, of the Lowgate Limousin herd in Holbeach, successfully sold five pedigree females all at four-figure prices and to a top of £2,400, the second highest price among the ladies, for Lowgate Odell, a May 2018-born daughter of Goldies Landscape. This smart heifer, who was AI'd to Tweeddale Lennox last month, sold to Mark Crabtree of Kettlesing. Mr Brown also made £2,800 with a December, 2018, bull, Lowgate Oscar, again by Goldies Landscape, claimed by Jonathan Medcalf, of Sicklinghall, Wetherby.