Bidding frenzy for first progeny of Telfers Munster
The Trueman Limousin online sale had met with huge presale interest so it was little surprise that each and every lot were in fierce demand with a lead price of 17,100 guineas and a 100% clearance. Henry Savage and Sons, Cullyhanna put together a tempting catalogue representing the very best genetics from their award winning Trueman Limousin herd.
Causing a stir was the 11 month old maiden heifer "Trueman Pixie" who was one of the first progeny from the 20,000 guineas stock bull "Telfers Munster". This sale leader was a once in a lifetime opportunity for bidders to secure a daughter from the highly rated brood cow "Trueman Foxtrot" who traces back to one of the foundation females Bellview Mystical.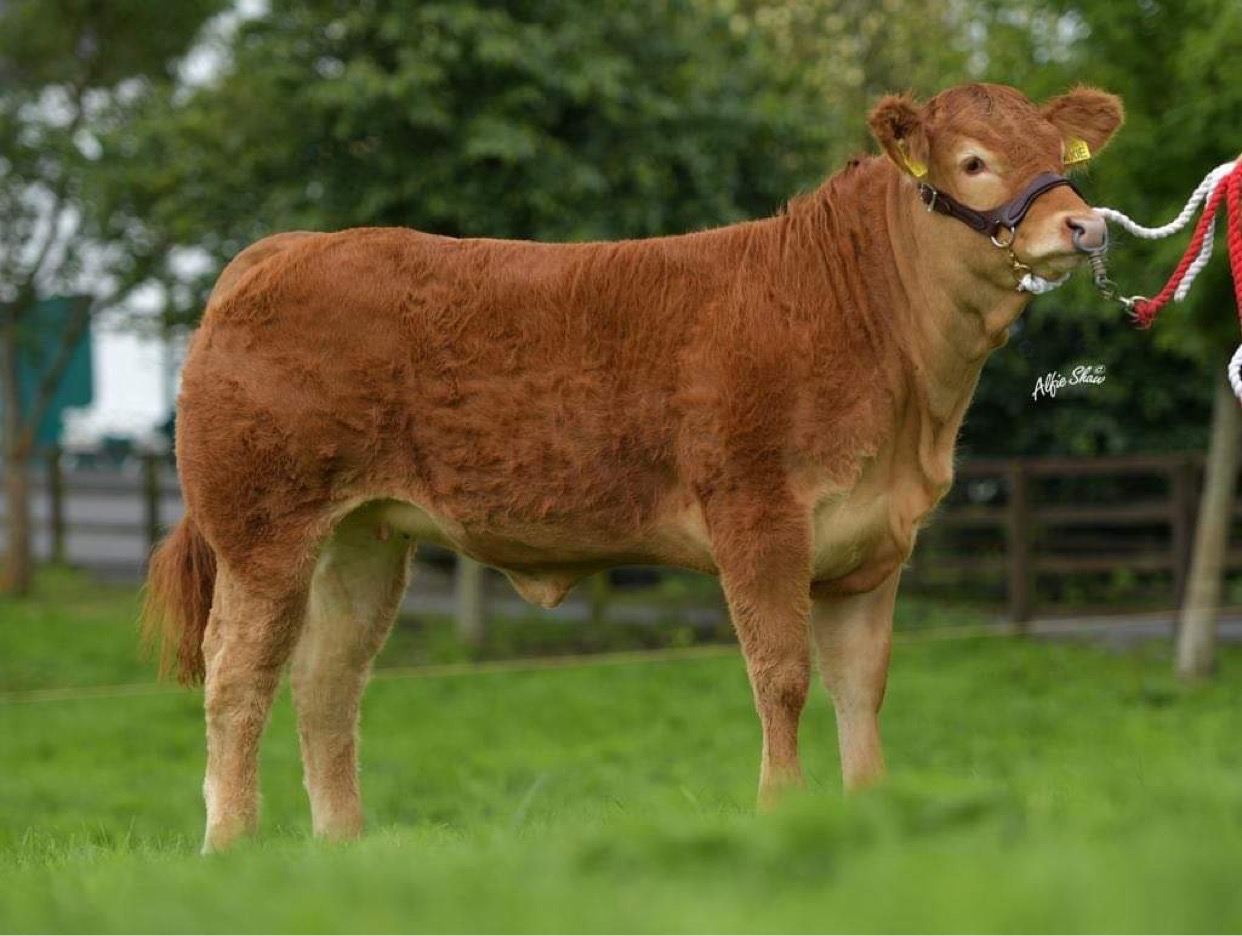 Pixie is maternal sister to the 2017 RUAS Balmoral Interbreed Champion "Trueman Lute" who was just a baby herself when she was crowned the top exhibit out of an entry of almost 400 cattle.
Bidding was spirited for this exciting prospect with the auction closing at 17,100 guineas in favour of brand new Limousin breeder Trevor Shields. No stranger to livestock circles Trevor is at the helm of the highly successful pig business Glenmarshal Sires based in Kilkeel, Co Down.
When planning this online sale in conjunction with the Pedigree Sales Online platform pioneered by Tom Staunton, the Savage Family decided to focus on several hand-picked females from the very heart of the Trueman herd. They also added just one young bull in the shape of "Trueman Pharrell" who was the first lot to be presented for sale.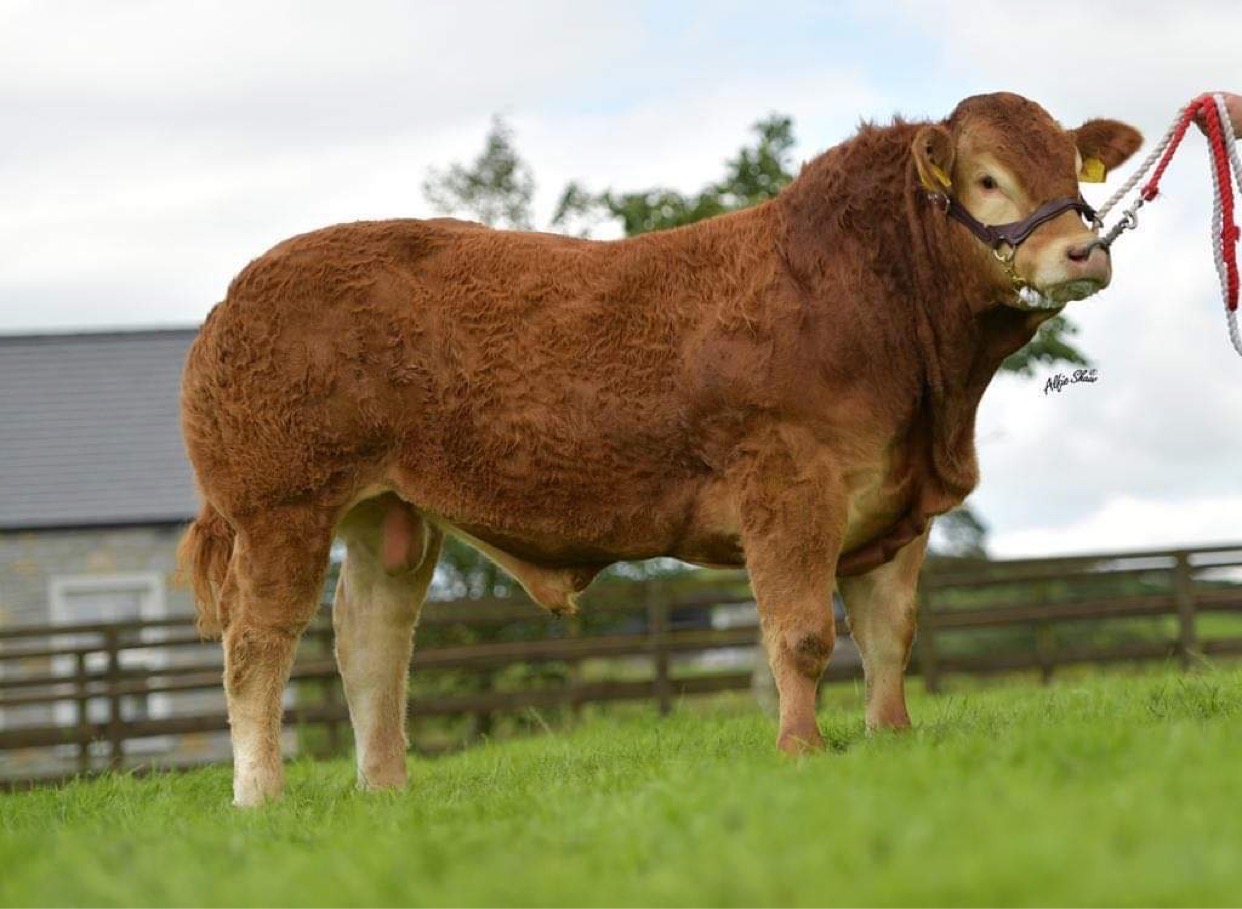 This eye-catching son of Telfers Munster is one to watch for in the future as he combines a super pedigree with outstanding conformation. He is now set to travel across the Irish sea to join David Lord,  York who paid 9800 guineas to secure him as his junior stock sire in his Garrowby herd. He joins previous herd sires such as Plumtree Fantastic and Ampertaine Magnum.
Notching up a price tag of 8400 guineas was a Kilcor Iceman daughter scanned in calf to Telfers Munster. "Trueman Ora" is a granddaughter of Trueman Euphonium, widely regarded as one of the best females of her time in the breed.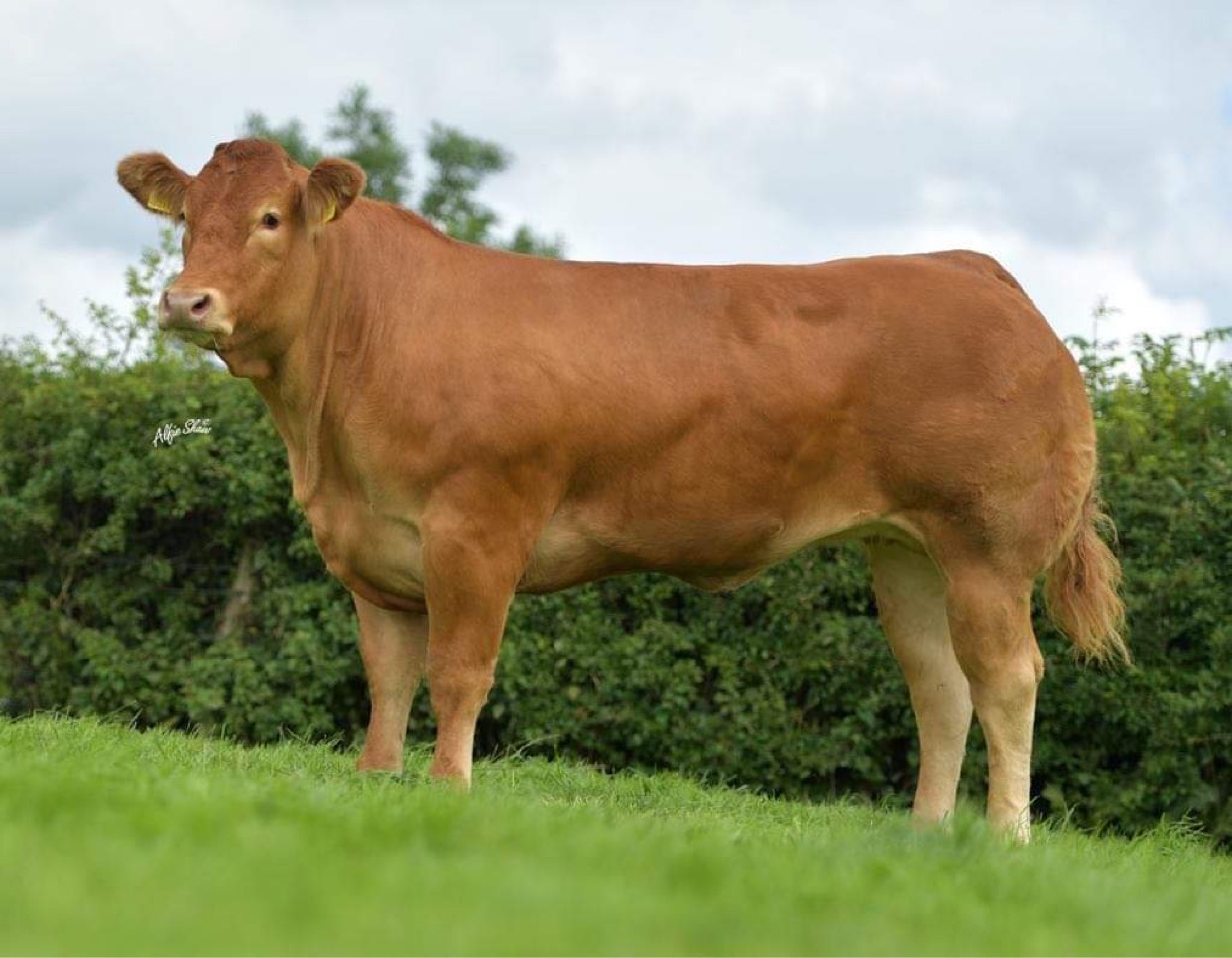 There were plenty of bidders on this lot but there can only be one winner and in this case she now joins the new herd mate Pixie at Trevor Shields farm.
Martin McConville, who runs the Glenlimo prefix outside Newry had "Trueman Poshspice" picked out to add to his herd. He forked out 7100 guineas for what was the last daughter of Telfers Munster to be offered for sale in the auction.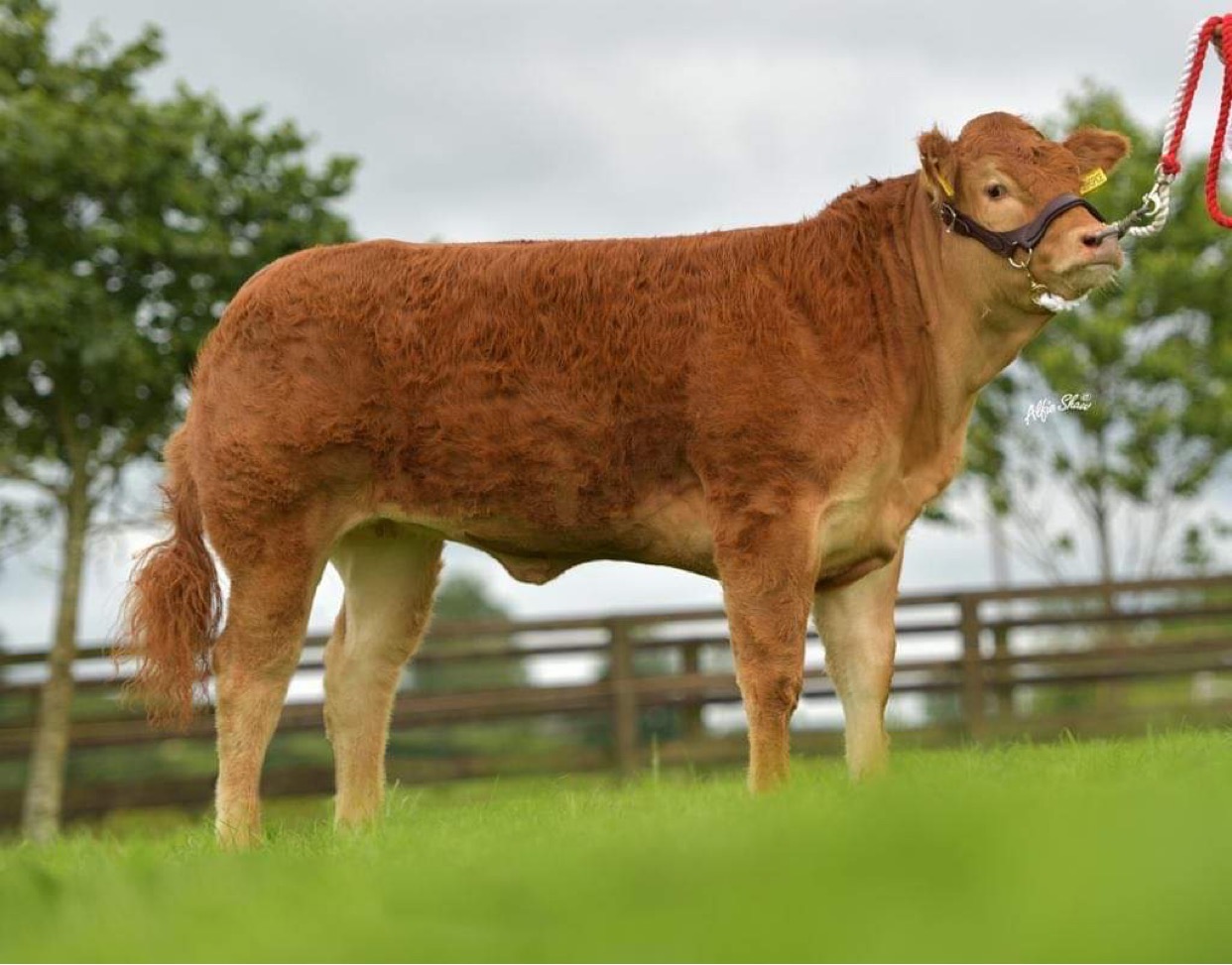 The first five progeny of Telfers Munster returned a tremendous average of £9030 which is a mighty figure especially as they were mostly under 12 months of age.
There was also a queue of customers keen to secure top drawer genetics in the form of an implanted embryo out of Trueman Nadine and by Telfers Munster. Nadine is a daughter of Trueman Euphonium out of the record breaking Trueman Jagger who sold for 140,000 guineas. The recipient and half way gone pregnancy sold for 5400 guineas to Trevor Shields.
Henry Savage and family would like to thank all those who bid for their stock and wish all of their purchasers the very best of luck. A special word of thanks to Tom Staunton who runs the Pedigree Sales Online auction platform for his tireless work in advance of the sale and to Alfie Shaw for his super images of all of the sale cattle.
For those who may be interested in straws of Telfers Munster please contact Henry Savage 07521 670141 He is also available through Semenstore, Progressive Genetics and Munster Bovine
Sale averages:
Trueman Limousin catalogue averaged £7875
In calf recipients levelled at £4830
Frozen embryos averaged £1785 per lot
Telfers Munster calves averaged £9030 at 11 months of age.