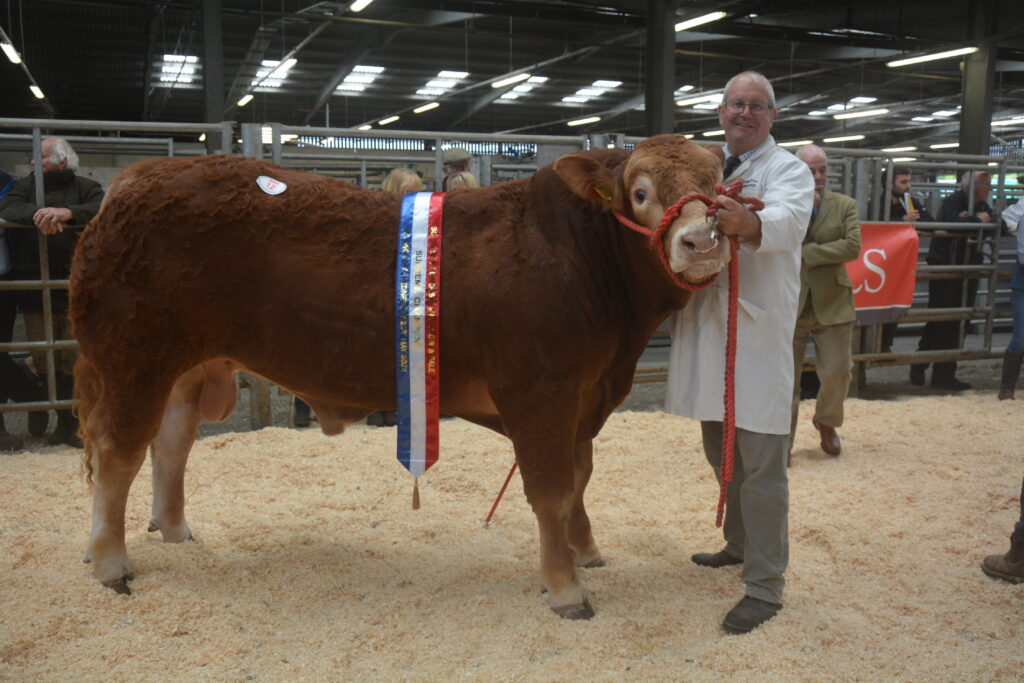 Supreme Championship was awarded to Mr & Mrs PW & SM Greed with Killerton Soliver, born February 2021 and sired by Goldies Jeff and out of Killerton Olive who goes back to Emslie Horny. Soliver carries excellent EBV's.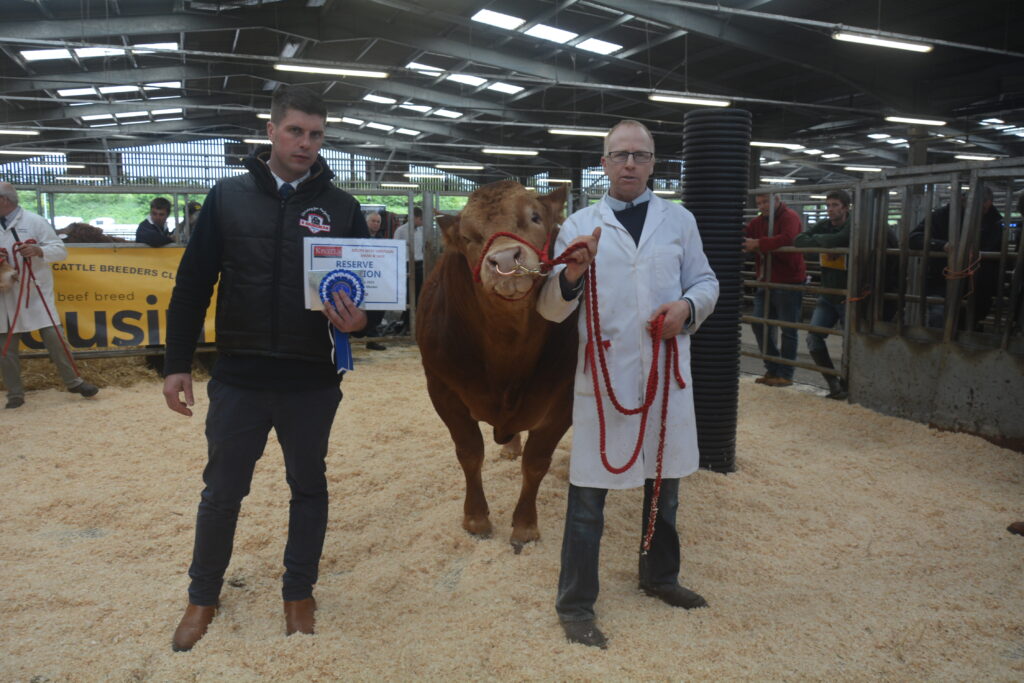 The Neale Family took the Reserve Championship selling to 4000 gns with Nealford Rugby, a heifer's calf born November 2020 sired by Loosebeare Nelson and out of Nealford Oneheart who goes back to Ampertaine Lieutenant. Rugby has myostatin F94/Q204X and was purchased by Messrs Ellicott Bros from Ashwater, Beaworthy, Devon.
Also at 4000gns again by Mr & Mrs PW & SM Greed was Killerton Rhodes, sired by Foxhillfarm Montreal and born December 2020, selling to Mr JR Hooper, St Gennys, Bude, Cornwall.
Messrs AK & JK Smith of Bude also sold a November 2020 born Bull 'Smithy Reggie' at 3600gns, sired by Plumtree Fantastic and out of Smithy Opal which goes back to the renowned Show Cow Smithy Lacey. Reggie was bought by Messrs IGS Mortimore & Son, Chagford, Newton Abbot, Devon.
Mr AMC Eddy sold a September 2020 born Bull 'Treloweth Ritchie' at 3500gns , sired by Emslies Horny and out of Treloweth Norah going back to Glenrock Joy, purchased by Mr AG Cottle, Moretonhampstead, Newton Abbot, Devon .
Messrs JH Neale & Son also sold a February 2021 born Bull 'Nealford Sunnyboy' sired by Loosebeare Nelson and out of Nealford Ogood which goes back to Ampertaine Inferno at 3400gns selling to Mr M Wooldridge, Okehampton, Devon.
Messrs GV & LV Dunn sold their October 2020 Highridge Rover sired by Ampertaine Onassis and out of Highridge Makeup going back to Garyvaughan Flash at 3300gns to ST & A Dennis Ltd, Inwardleigh, Okehampton, Devon.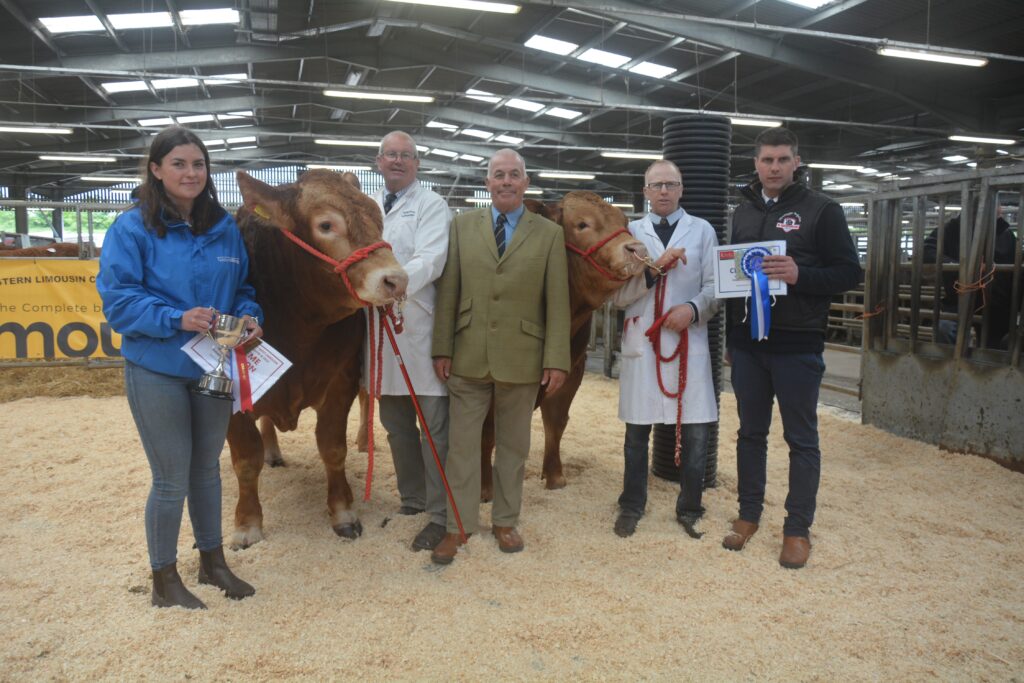 Results kindly judged by Geoff Hollow
Class 1
1st – Nealford Ronaldo – JH Neale & Son
2nd – Treloweth Ramillies – AMC Eddy
3rd – Treloweth Ritchie – AMC Eddy
Class 2
1st – Nealford Rugby – JH Neale & Son – Reserve Champion
2nd – Highridge Rover – GN & LV Dunn
3rd – Smithy Reggie – AK & JK Smith
Class 3
1st – Killerton Rhodes – PW & SM Greed
2nd – Smithy Rhino – AK & JK Smith
3rd – Killerton Saskatchewan – PW & SM Greed
Class 4
1st Killerton Soliver – PW & SM Greed – Supreme Champion
2nd – Nealford Sunnyboy – JH Neale & Son
3rd – Killerton Shah – PW & SM Greed
Thanks go to the Highridge, Killerton, Nealford, Smithy & Treloweth South West Herds who entered,
Our Judge Geoff Hollow, Kivells Auctioneers, the British Limousin Cattle Society.
Our Sponsors Tamar Milling, Barnaby Bridgman, Shearwell Data Ltd, Wynnstay & Cornish Mutual
and all the Purchasers.
Report by the South West Limousin Club.