Figures released by the British Cattle Movement Service (BCMS) for 2012 have confirmed British Limousin as the UK's most numerical breed – beef or dairy. The Limousin's share of beef sired registrations in England, Scotland & Wales is 30% which equates to 536,197 Limousin sired calves born in the past year – more than twice its nearest competitor.
Leading nationally, and in each of the home nations, the figures are also supported by Livestock & Meat Commission (LMC) in Northern Ireland where Limousin-sired cattle amount to 70,572 head representing a market share of 33%.
Since the establishment of BCMS in 1996, and the issuing of cattle passports, this is the seventeenth year in a row that the Limousin breed has maintained its number one ranking position in the UK beef industry.  The released figures come on the back of what was a very successful year for the Limousin breed and British Limousin Cattle Society.  In the course of 2012, BLCS sales of pedigree Limousin cattle broke through the £8 Million barrier for the first time, a new all-breeds record.  20,000 pedigree calves were also registered by the Society's 2,800 breeder members.  Commercially relevant pedigree Limousin cattle also enjoyed a memorable year in the show ring with the breed winning sixteen interbreeds at the four summer 'major' shows, and Limousin sired cattle winning a Grand Slam of all of the major winter prime stock titles.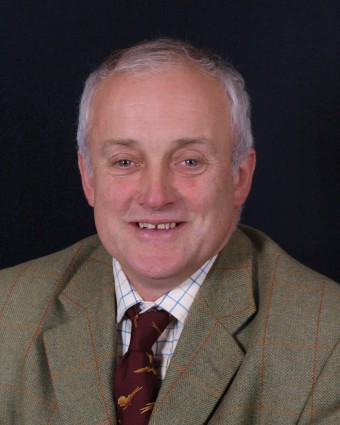 Commenting, BLCS Chairman Peter Kirton, Severn Lodge Farm, Bewdley, Worcs said: "These are fantastic figures and every credit must go to the Limousin breeders.  Demand for British Limousin continues to be driven by the breed's  ability to meet the needs of the market place in terms of performance and profitability. Its versatility and flexibility, both as a terminal sire and as an easy keep suckler cow, is where the real added value is for beef producers."
Beef-sired calves in Great Britain in 2012. Source BCMS
| | | | | |
| --- | --- | --- | --- | --- |
| Breed | GB Total | England | Scotland | Wales |
| Limousin | 536,197 (30%) | 304,546 (29%) | 139,897 (30%) | 91,754 (38%) |
| A-Angus | 266,180 (15%) | 167,486 (16%) | 85,563 (18%) | 13,131 (5%) |
| Charolais | 242,433 (14%) | 96,107 (9%) | 98,674 (21%) | 47,652 (20%) |
| B Blue | 186,282 (11%) | 139,742 (13%) | 17,178 (4%) | 29,362 (12%) |
| Simmental | 173,573 (10%) | 87,658 (8%) | 74,935 (16%) | 10,980 (5%) |
| Other Beef | 360,985 (20%) | 259,063 (25%) | 54,794 (12%) | 47,128 (20%) |
| Total | 1,765,650 | 1,054,602 | 471,041 | 240,007 |