Continuing a remarkable summers showing Foxhillfarm Gracie from Michael and Melanie Alford has just been crowned Overall Female Champion here at the Royal Welsh.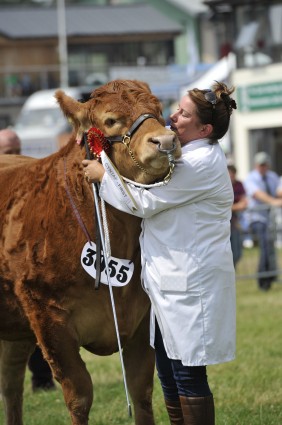 In a tense judge-off the heifer just pushed Paul Dawes' Dinmore Elegance into the Reserve Female position.
Now a head to head for the overall supreme championship.