Following the huge success of last year's event, Corries Farm Butchers have announced a date for the 'Fun on the Farm' family day, an annual charity initiative which will see the farm transform into a myriad of fun and entertainment on Saturday 24th August 12pm-6pm.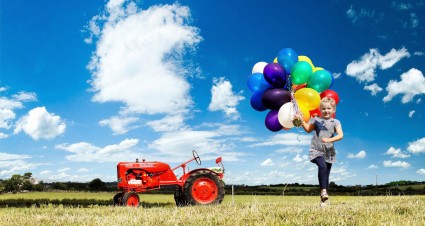 This Limousin-centred commercial enterprise in Newtownards, N Ireland will open its gates to raise proceeds for the Northern Ireland Children's Hospice. Last year saw thousands of families from across the country enjoy a day of vintage tractor runs, bouncy castles, petting farms, fire engines, face painting, helium balloons and much more. This year the Corrie Family are hoping to top the £25,000 that was raised for charity in 2012.
Commenting, Will Corrie said: "We were overwhelmed by the generosity of those who attended in 2012 which served as a great inspiration to run the event for a second year.
There will be a chance for people to see feeding, livestock and other aspects of life on a working farm, alongside a model railway, BBQ, play areas and a host of stands."
The daytime event will be followed by an evening concert 7-9pm featuring the New Irish Arts Choir, Orchestra and guest soloists.
The Northern Ireland Children's Hospice is the benefiting charity for 2013 and the money raised will be used to provide specialist nursing care to local life-limited children as well as practical, emotional and bereavement support for their families.
Entry will be priced at £5 for adults; admission for children is free. Tickets for the concert are £10 each.
For more information, please visit www.corriesonthefarm.co.uk