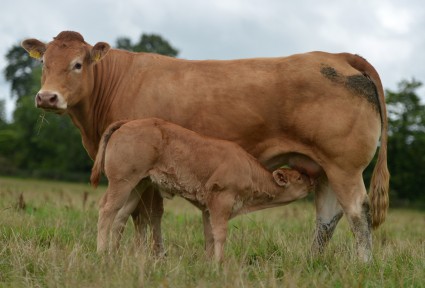 The NI Limousin Cattle Club is now looking forward to the second year for their Unhaltered Female Sale at Hilltown Market sponsored by Ulster Bank Ltd on Bank Holiday 29th August at Hilltown Mart.  The entries are in and there is over 29 females entered from top herds in Northern Ireland.
There is a good mix of females at the sale from cows, in-calf heifers and maiden heifers with great bloodlines are on offer.  Catalogued are two in-calf cows Ai'd to Elite Forever Brill from good breeding lines from Donal & Chris Murray, Newry. One cow Lynderg Ingemar, half sister to Lynderg Hero and calf by Dimitri from J Quails, Banbridge herd. Five in calf heifers from Lynderg, Banbridge and Shanhill, Newry and a further 21 maiden heifers from Lynderg, Shanhill ,Annadale, Titchburn, Shanhill, Robineed, Aghadolgan, Derg and Togherdoo herds. These heifers have bloodlines from some of the top limousin sires including Sympa, Wilodge Vantastic, Broadmeadows Cannon, Ampertaine Gigolo, Ronick Hawk, Attirant, Lynderg Hero, Ludo, Electeur, Ampertaine Foreman, Ampertaine Elgin, Mereside Filipo and  Milbrook Tanko.
Further details and catalogues are available online at Hilltown Catalogue   or by contacting Secretary Heather on 07850603023.