84% clearance of 32 females forward
Trueman Lopez and her calf tops the sale at 4,300gns
27 females average £1939 – up £521 on last year
The Northern Ireland Limousin Cattle Club held their fourth annual sale of haltered and unhaltered females at Hilltown Mart on Monday 27 August 2018.
The sale, this year described as 'coming of age', was extremely well supported, a packed sales ring saw a clearance rate of 84% achieved. Of the 32 females forward, 27 were sold to an average of £1939 per head, which is up over £500 on the same sale fixture last year. With commercial buyers actively in the market, these results yet again provide more evidence of how Limousin females are fitting into the requirements of commercial enterprises.
The top price of 4,300gns went to a home bred cow and calf unit in the shape of Trueman Lopez and Trueman Nestor from Henry Savage and Sons, Cullyhanna, Newry, Co Down.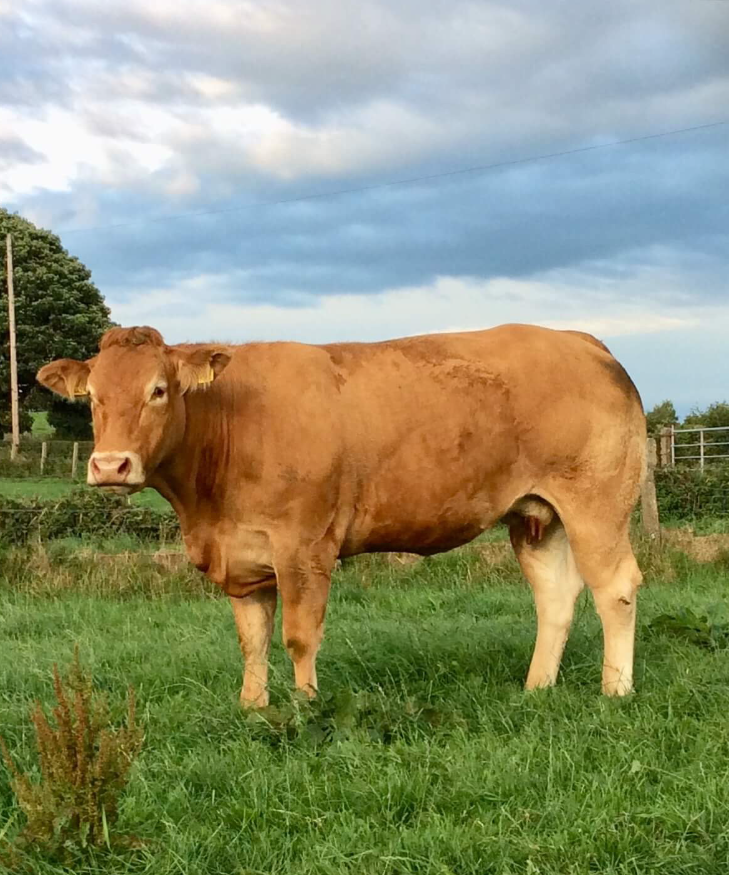 The January 2015 cow Trueman Lopez is by Huntershall Gladiator and out of the dam Trueman Gabrielle. Lopez is also a maternal sister to Trueman Jukebox who was sold in Carlisle for 12,500gns. Her November 2017 born bull calf at foot Trueman Nestor is by Millgate Invest and Lopez came to the sale scanned back in calf to Craigatoke Jack. The pair was purchased by Martin McConville, Rathfriland, Co Down who runs the Glenlimo Limousin herd.
Second best price of the sale, 4,000gns, went to another from the Savage stable in the shape of Trueman Melb. A November 2016 born heifer, Melb is by Haltcliffe Vermount and out of the dam Cookstown B1425. Melb is a full sister to Trueman Grazia, dam of the 140,000gns Trueman Jagger. Melb now heads to a new home in Monaghan being purchased by B McCarron, Cloughfin.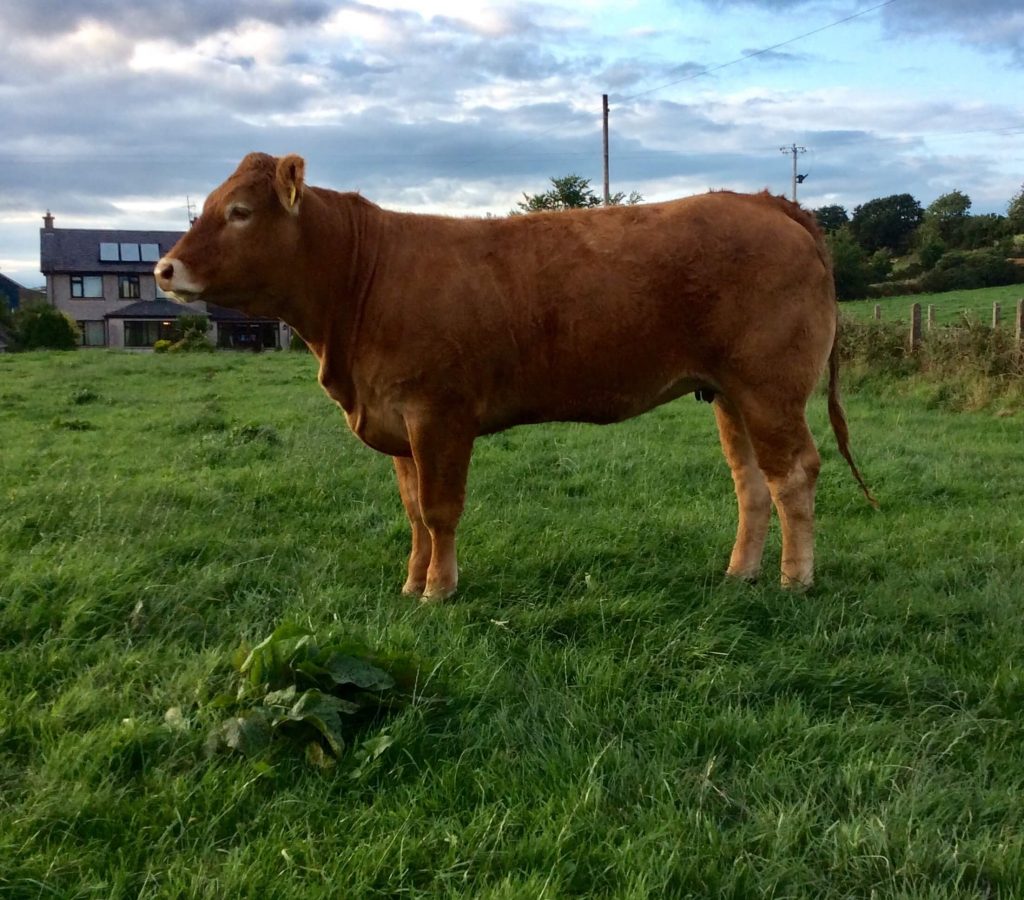 Next up was Trueman Niamh at 3,000gns. Also from Henry Savage and Sons, Niamh is a January 2017 born heifer by Dauphin, the British Limousin Cattle Society 40th Anniversary National Champion and out of the dam Trueman Euphonium. She was purchased by E Thomas, Penrhyn side, North Wales.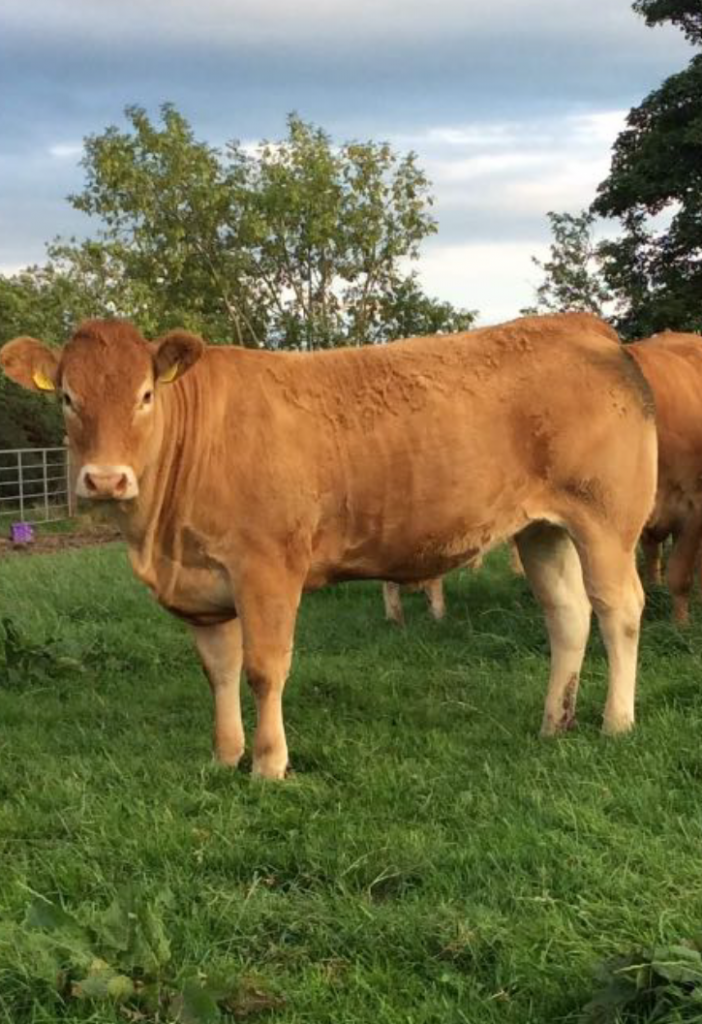 Cow and calf unit Trueman Lucille and Trueman Osanna sold for 2,900gns to Mr McKeown, Crossmaglen, Newry. A January 2016 first calving heifer, Lucille is by Ampertaine Elgin and out of the dam Trueman Halo. Her heifer calf Osanna is by the French bull Leo who is a relative new addition to the Savage yard. Lucille has been running with the Savage's new stock bull, 20,000gns Telfers Munster.
Selling for 2,200gns was Archies Iris and her bull calf at foot Archies Nelly from Eddie McKeever, Portglenone, Co Antrim. Iris is by Breconside EXL and out of the dam Aghadolgan Victoria. Nelly, her November 2017 born bull calf is by Archies Jazzyjeff. This unit was purchased by new pedigree breeder Philip Broome who runs the Edenrock herd at Ballynahinch, Co Down.
Lynderg Nicole a January 2017 born heifer from Jim Quail, Banbridge, Co Down sold for 2,100gns. Sired by Ocean and out of the dam Lynderg Fay, Nicole was purchased by Malachy McCourt for his Edenross Limousin herd at Rostrevor, Co Down.
Ballyrobin Noelle, home bred by Joan Gilliland, Antrim, Co Antrim sold for 2,050gns. A January 2017 born heifer, Noelle was sired by Lowerffrydd Empire and is out of the homebred dam Ballyrobin Ivy who was Junior Champion at the Northern Irish Limousin Championship in 2015.  Noelle now heads to her new home with the Artlone Limousin herd of Joshua Arrell, Randalstown, Co Antrim.
Speaking about the sale NI Limousin Cattle Club member Jim Scott of the Ardigon herd said "There was a wonderful trade at Hilltown Mart, a super show of cattle came in front of a cohort of pedigree buyers and small commercial farmers with serious faces. The sale, still in its infancy, 'came of age' and anything worth its salt found a home very easily"
The Northern Irish Limousin Cattle Club would like to thank both the auctioneer on the evening Mark Stewart and Hilltown Mart for the use of their facilities.