The British Limousin Cattle Society (BLCS) welcomed two new representatives onto its Council of Management.
Richard Bartle takes a National Representative role while David Hamill takes office as the Representative for Northern Ireland.
Herefordshire based Richard Bartle has been involved in Limousin cattle since 1980, he is currently the Farm Manager at Kipperknowle Farm, which is within the 728-hectare Dinmore Manor Estate in Hereford. Richard, who looks after the 60-cow Dinmore herd of pedigree Limousins on behalf of Paul Dawes, keeps some of his own Limousins registered under the Absolute prefix, and along with his fiancée Mary Cormack has shared ownership of some cattle with Mr Dawes. For experienced breeder Richard this is his second period serving on the BLCS Council of Management. Richard represented served on the Council of Management between 1998 and 2005.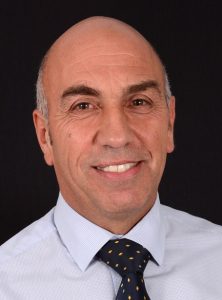 Of his election Richard said "The Limousin breed has been very good to me over the years and as a past Treasurer of the Society I now feel it is time to give something back again. I am thrilled to have been elected by my fellow members and I will endeavour to contribute wherever I can in order to enhance the all-important link between the membership and Council of Management".
Northern Ireland breeder David Hamill who runs the Cloverdale herd in Dunmurray has been involved with the Limousin breed for the past twenty years. He is an active member of the Northern Ireland Limousin Cattle Club and a past President of the Northern Ireland Young Limousin Breeders. Well known for his tenacious character, David was the driving force behind the Club's outstanding fundraising for the Northern Ireland Children's Hospice earlier this year.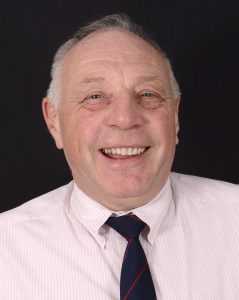 Commenting David said "I care deeply about the Limousin breed, as such being a part of the Council, helping the future of the breed is very exciting. Serving members in this way has been a personal ambition of mine for some time and I look forward to having the opportunity to promote and develop activities which place the breed at the heart of the supply chain".
On welcoming Richard and David to the Council of Management BLCS Chairman Michael Cursiter said "Richard and David both bring distinct characteristics to the Management team, they have lots to offer the work of the BLCS in their three-year term of office. I welcome them on board and look forward to working together in the future".
Also at the Council of Management meeting held following the AGM on 20th September, Michael Cursiter was re-elected by Council to serve a second year as Chairman of the British Limousin Cattle Society. At the same meeting Brian Lear was re-elected to serve as Vice Chairman and Gary Swindlehurst was re-elected to serve as Honorary Treasurer. James Cooper and Peter Kirton were also re-elected to serve as BLCS Executive Committee members.