An efficient suckler herd with a high value end product and a versatility of market is the utopia for many cattlemen.
And, with a herd based exclusively on Limousin genetics it is a scenario which is proving profitable for Hampshire-based Strattons Farms, Kingsclere.
The partnership's 170-cow suckler herd includes a 50-cow pedigree herd which produces breeding bulls and replacement heifers for the commercial herd, with new sires sourced from Society sales, explains farm manager, Simon Hill.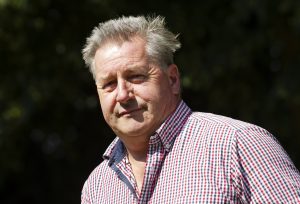 "The farm used to run a multi breed suckler herd, but that resulted in variable quality calves and a lack of consistency throughout the selling period. The decision was made to switch to an exclusively Limousin-based herd and it has paid dividends ever since.
"We want an easy calving herd with excellent maternal ability and calves which are capable of earning premium prices no matter how we choose to market them. Limousins give us that, with the best heifers retained for breeding, a second draw sold as breeding heifers to other herds and the final selection finished for sale as prime heifers," explains Mr Hill.
"Likewise, our male calves can be finished as young bulls or steers or equally sold as stores should current policy change. We currently finish all our cattle ourselves, but the demand for Limousin-sired cattle at every stage of the supply chain means we can be flexible should market trends or other factors dictate a need to switch systems," adds Mr Hill.
An added benefit is the premium price available for good quality Limousin cull cows, this helps reduce herd depreciation and hence maximise margins. "We prefer a medium build cow which is balanced rather than one with excessive muscle."
The farm's aim is for efficient production across all its enterprises, With this in mind there has been considerable investment in new buildings and a new handling system, to enable the farm's stockman Bill Ferguson to perform most of the daily tasks without help. Assistance and relief stock cover is provided by another estate employee, Nick Waite.
"Heifers and new stock bulls are selected based on calving ability. Cows need to be capable of calving themselves and have the necessary maternal instinct and ability to rear their calves to a high standard. To help with this we calve all heifers at two years old, capitalising on the young heifers' natural instincts and early fertility," comments Mr Ferguson.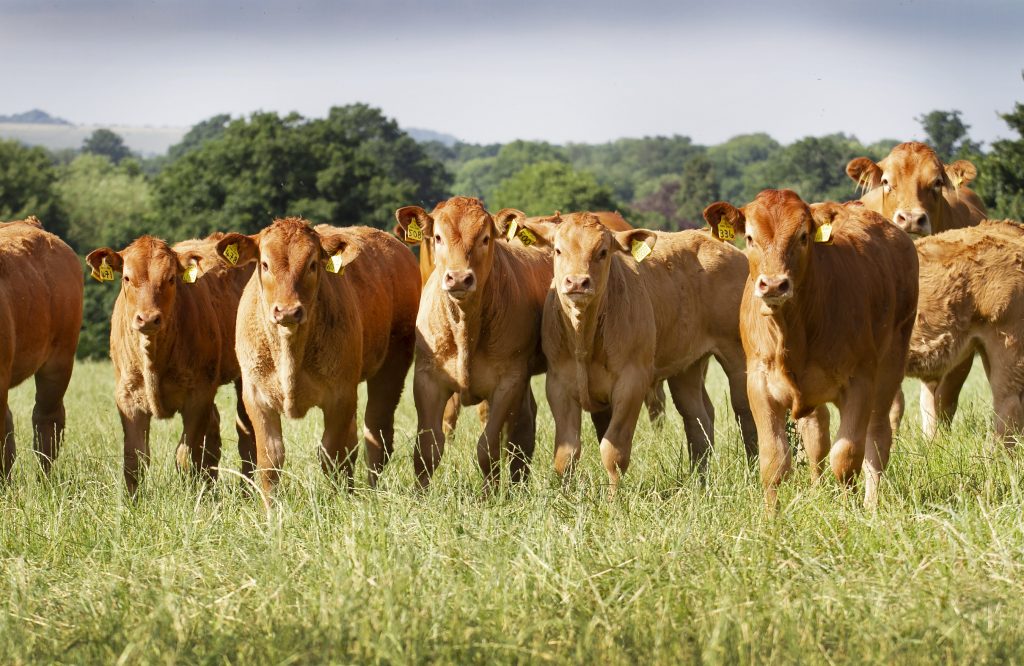 In order to balance the workload, calving takes place in two blocks, with half the herd calved in spring and the other half calved in the autumn. "Both the spring and autumn calving groups calve in tight 10-12 week calving blocks, helping ensure we have similarly aged calves coming through to aid management further through the system.
"As well as helping spread the calving workload, having a split calving herd also means we have a consistent supply of cattle coming through. This gives a regular supply of cattle to sell at most times of the year, helping spread cash flow and avoiding resource clashes with peak workloads on the arable enterprise," explains Mr Hill.
Calves are creep fed from two months of age then weaned on a home produced mix containing sugar beet, wheat distillers and rolled barley. "We find this helps capitalise on the high feed conversion rate in young calves and also minimise any growth check at weaning. Bull calves are left entire and finished as bull beef at 14-16 months old being sold live weight through Newark Market.
"We have previously sold them on a deadweight basis, but found they weren't coming to enough money. Now we sell them live weight and find that there is a range of buyers at Newark to ensure there is a customer for every beast we sell. One batch of young bulls sold this summer averaged 667kg live weight and achieved an average price of 211p/kg, meaning they came to £1320 to £1500.
"That's the potential of the growth and conformation of these cattle and it means management has to be exacting to achieve the best possible returns," Mr Hill adds. Equally, the cattle are an integrated part of the entire 1700-acre estate with straw and barley coming from the arable enterprise with organic matter returned.
Not only do the management team pride themselves on achieving the best they can when marketing stock, they also take pride in competing in regional herd competitions. "It's a lot harder to win a herd title than it is to win one championship at a show and we learn from the judges who have visited with their searching management questions." The Strattons team has won 19 titles across the South East Limousin Club, Royal County of Berkshire Agricultural Society and the Hampshire Farmers Club competitions, with the latter covering 63,000acres of Hampshire farmland.
Alongside the commercial herd, a 50-cow pedigree herd is run with foundation females purchased in 2003 from the Fleethill herd with a view to selling pedigree females and bulls both privately and off farm. "The fact there are pedigree cattle within the main herd means we can also justify relevant and often significant spend on stock bulls," adds Mr Ferguson.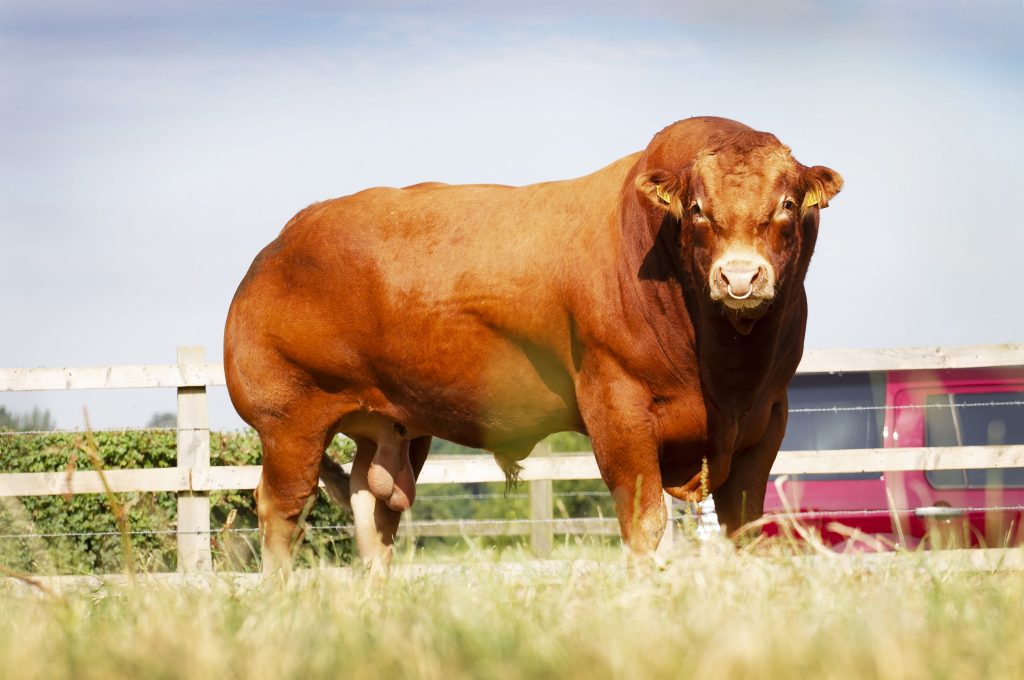 Bulls have been purchased either privately as in the case of Dinmore Levrier, or at Society sales including Maraiscote Geronimo, a Goldies Comet son, purchased at Carlisle for 11,000gns; the 6000gns Lowgate Hotshot and the 6800gns Gascoines Loughton, a son of Mereside Hallmark.
Bull management is simple as they are given maintenance diet of good quality haylage and rolled barley when housed. And while bulls are not routinely semen tested, they are given a fertility mineral supplement ahead of breeding.
Despite the farm being in the South East of England, rainfall can be high as it comes in from the South West. "The ground is typical Hampshire chalkland with clay cap and flints with the rest of the farm being silty clay loam, therefore, cattle are housed early November and go out at the end of April or early May," comments Mr Hill. "Cows are fed 1-1.5kg of rolled barley a day throughout the winter as a carrier for the mineral supplements, plus home produced haylage" he adds.
Health is of major priority across the board with the herd being in the Biobest high health scheme. The herd is routinely vaccinated for BVD and Johne's monitored and never has there been a case of IBR on the farm. "The soil is low in magnesium so high mag mineral tubs are fed, as well as magnesium being added to the water."
Without doubt the high management across the livestock enterprise is testament to the sales achieved throughout the year and the success in various herd competitions and why Strattons Farms has been selected on numerous occasions to host various farm open days and meetings, all of which will no doubt help contribute to a further impressive future for the herd and estate.