Scorboro Star Entries
The dispersal sale of Jim and Richard Bloom's, Scorboro Herd on Friday 21st August has a vast show of breeding opportunity not to be missed! Members since the 1970s, the Scorboro Herd have a back pedigree to shout about. Amongst the Bloom family's 62 lots here are some of the favourites.
LOT 23 – SCORBORO JIG with bull calf RAGAMUFFIN at foot
Lot 23, Ragamuffin is a powerful bull calf that oozes style and presence, he is the first of Scorboro's 'stars of the sale'. Ragamuffin is an April 2020 born calf, out of Scorboro Jig and sired by Ilot, the farms French stock bull. Jig has been a consistently good breeder with another of her male progeny, Misterbig, winning Supreme Champion at Nottingham County Show and Supreme Beef Breeder Champion at the Royal Welsh Show in 2017. This is a promising outfit with a bright future ahead of them, ideal foundation for any herd.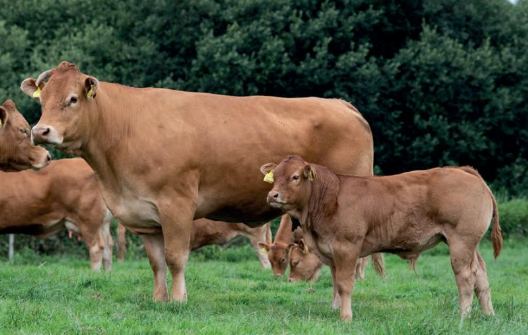 Lot 4 & 20 – SCORBORO ESPECIAL and SCORBORO INFANTA
Especial and Infanta are two smart, correct entries which will be tough for Mr Bloom to part from! Especial, an 11 year old cow with lines of Ronick, Rachels and Haltcliffe amongst French blood is an eyecatching cow. Especial is sold Pd'd in calf after running with both Ilot and Millington Fiat. Mr Bloom has marked Especial as one of the standout lots as she has served Scorboro well being 'one of the best breeders on the farm'.  Infanta, a 6 year old cow who radiates length, strength and style. Descending from the Ellabell line, notably one of Mr Blooms key strongest and most exceptional lines, she also includes lines from Ampertaine, Kype and Carmorn.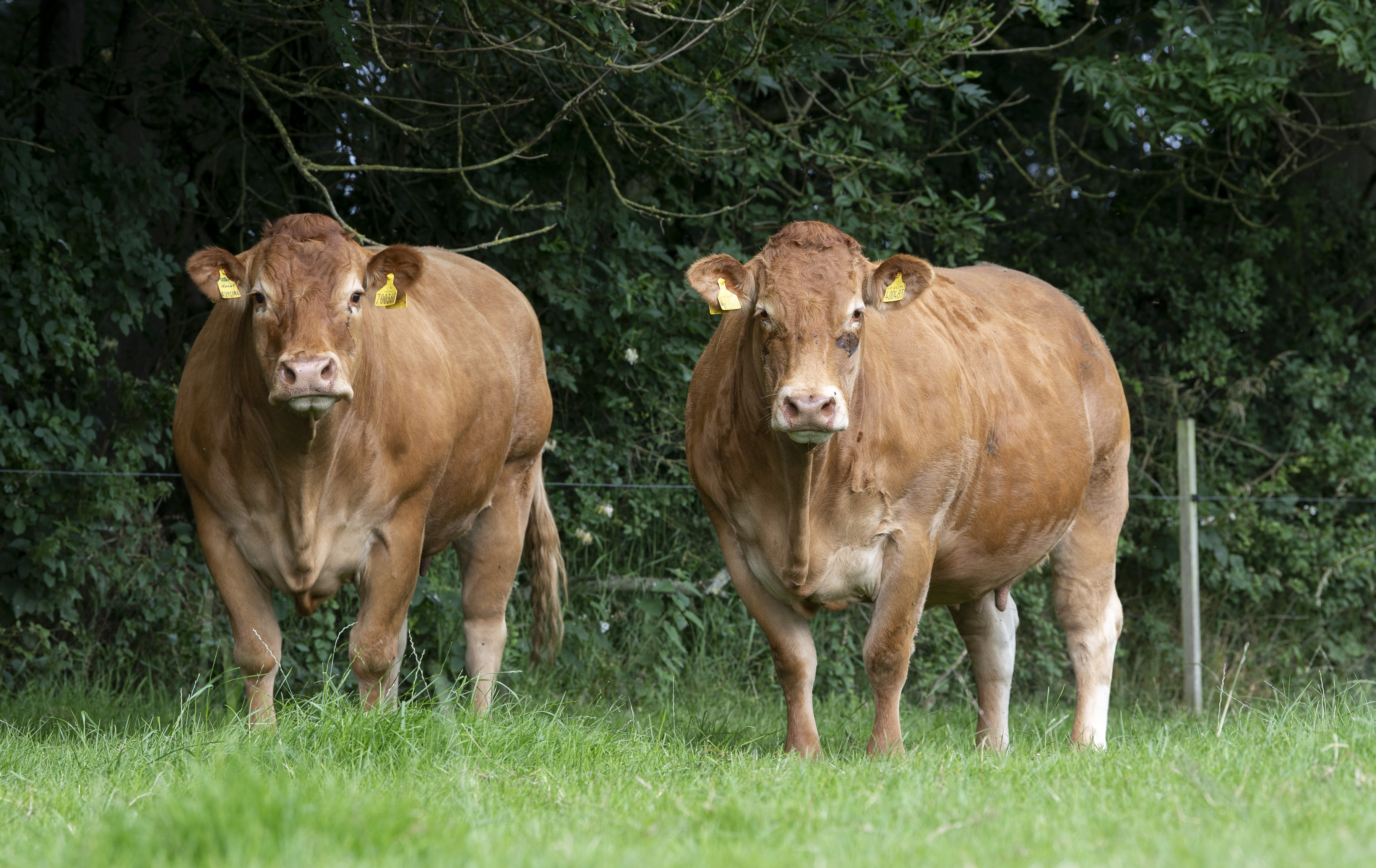 Lot 62 – ILOT
Every female lot over 14 months of age within the Scorboro lots will be paired with 2 straws of semen from this bull. Ilot is not just a star of the sale, but a star of the herd. A bull that shows strength, style, and power, passing these traits down to his progeny. A bull that gives easy calving and character to his calves. The farms previous stock bull, Fenomen, left a tough act to follow, however, Ilot has taken the job in his stride.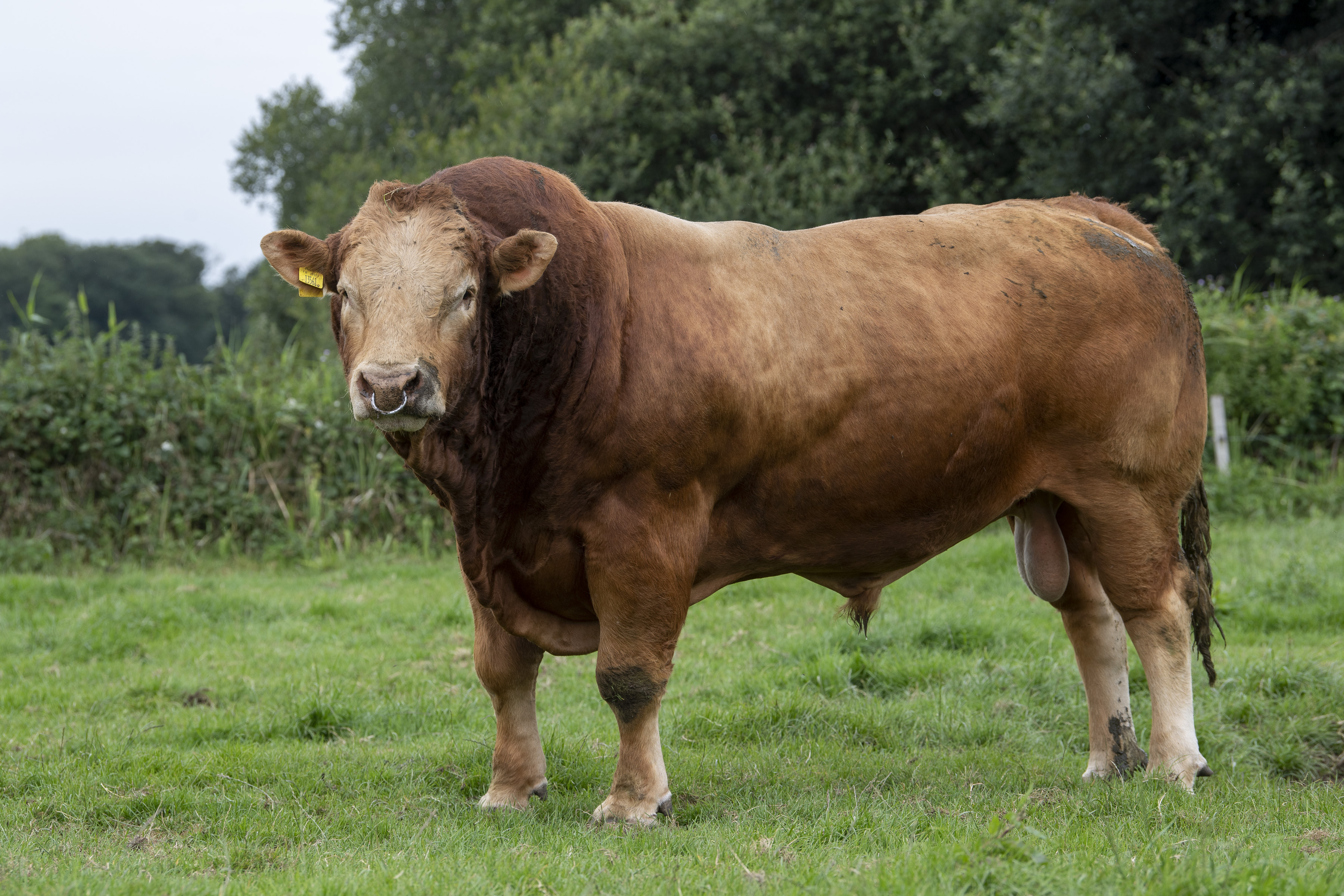 Jim and Richard are looking forward to welcoming everyone to Borderway later this week and welcome any queries before the sale. Please remember to register before attending the sale, where all Covid-19 regulations are asked to be adhered to. Please click on the link below to view the full catalogue.
**CHANGE TO CATALOGUE**
LOT 27 – SCOROBORO LOREAL – Calving record, 12/01/20, is live and can be viewed on taurus under SCORBORO RENOIR