Young Breeder Lands Spot at the Foxhillfarm Sale
On July the 31st Foxhillfarm Limousin's welcomed Timothy McCracken to the team for their foundation females sale. Tim got stuck straight in with the cattle and assisting the sqaud!
He gave us a short review of his day…
"As a young pedigree farmer in Northern Ireland starting my own herd, I was thrilled when I was given the opportunity by Foxhillfarm to work at the Foxhillfarm Foundation Female Sale."
"Throughout the day I gained hands on experience from professionals on how to prepare cattle to a very high standard, for show and sale purposes. This included using different combs and soaps to create the desired look and style needed for each animal."

"I was also able to expand my knowledge and pick up tips on how to create a high quality look for cattle of different ages, size and colour. During my day, I met new people with similar interests to myself. I was able to gain experience from them on how to show cattle as well as pick up some new tips on stockjudging."

"All of the experience gained during this opportunity will most definitely help me progress and develop as a Pedigree Limousin Farmer in Northern Ireland. I thoroughly enjoyed my time in Carlisle and would like to thank Foxhillfarm for having me on their team for the day. It was an experience I will not forget and I hope that I can join some day again in the future."
We hope that we may be able to pair YLBC up with herds for shows and sales in the future and a massive thank you to The Alford family for offering the YLBC this opportunity.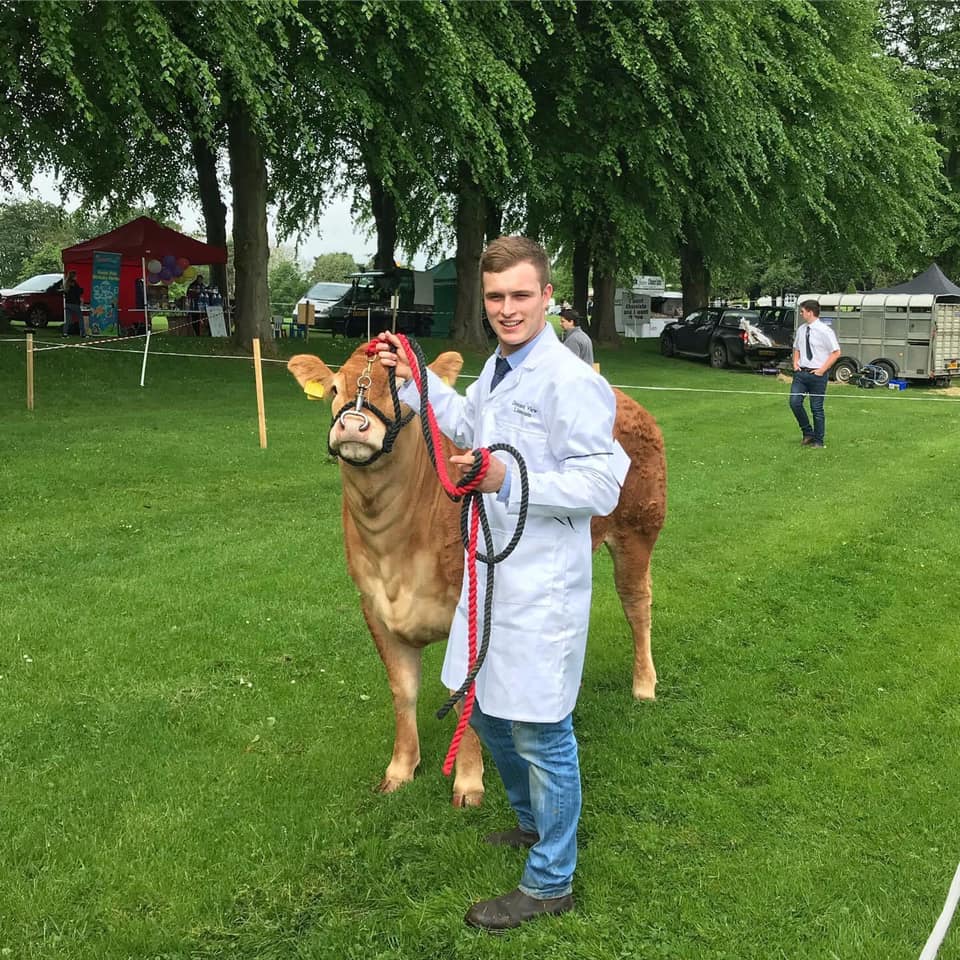 Kindly written by Louise Allan and Timothy McCracken