Mayor of Royal Leamington Spa welcomes the Society to the spa town
The British Limousin Cattle Society (BLCS) has formally opened its new offices and headquarters in Royal Leamington Spa, Warwickshire.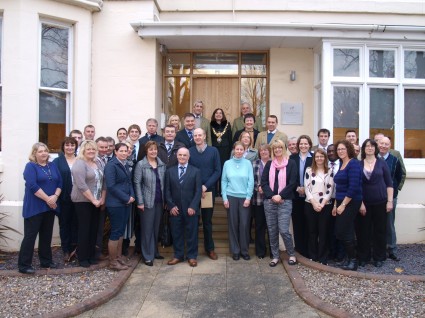 At the official opening held on Thursday 28th November 2013, the Society's Council of Management, along with representatives of the nine Limousin regions from across the UK, BLCS staff, and invited guests joined with the Mayor of Royal Leamington Spa, Cllr Judith Clarke, who duly 'cut the ribbon' and warmly welcomed the BLCS to the spa town.
Purchased as a freehold property, the Society actually moved to Concorde House, 24 Warwick New Road, Royal Leamington Spa, in September and following some 30 years of tenancy at its Stoneleigh Park office, situated within the RASE Showground.  The Stoneleigh office had been purpose-built for the Society in 1983 and was duly opened at that time by Princess Alice.
Purchasing a freehold property has been a stated business objective of the Society since 2008.  A period property, Concorde House is a three-storey building refurbished in 2005 and comprises of over 5,200 sq ft.  The Society's forward plans will be to occupy one floor, let one floor out, and to use the well-appointed ground floor to provide meeting and conferencing facilities for local and agricultural businesses.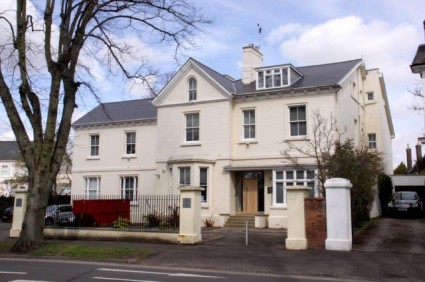 Commenting, BLCS Chairman Peter Kirton said: "I am delighted that the Society has acquired this property and recognise it as the opening of another chapter in the Society's development and history.  The property in Leamington Spa meets the requirements identified for long-term security and growth we think as closely as possible. It also presents the Society with income opportunities, and is ideally situated in a central location that is accessible for motorway, air and rail communications.  Above all else, it is a first-class property for the Society to base its headquarters and continue to grow and fulfil its service provision to our UK-wide membership."
Royal Leamington Spa, Warwickshire is a central location in the UK and has easy access to the M42, M40 and M6 motorways.  It also has Birmingham and Coventry airports within 30 minutes and 10 minutes respectively with Birmingham and Leamington train stations within similar access times.
The Society has been able to retain its previous telephone number and can be contacted at 02476 696500 or email: info@limousin.co.uk