All roads lead to Newark on Saturday 21 April as the auction market hosts the British Limousin Cattle Society collective sale of bulls and breeders sale of females.
With 246 head of cattle listed for sale under the gavel of auctioneer Paul Gentry the mart is certain to be jam packed with both pedigree and commercial buyers looking for quality cattle. There are 56 pedigree bulls listed in the catalogue, many with a beef value EBV above the breed average, and a sizeable offering of females including, pedigree cows in-calf and/or with calves at foot, pedigree in-calf and maiden heifers.
At this fixture last year the superb clearance rate of 96% demonstrated just how keen buyers were; a number even left without having been able to buy the cattle they came for. An exceptional days trading saw the bull's peak at 6000gns for the May 2015 born Calogale Lionheart from Messrs Lee and Lloyd, Carmarthenshire, while Absolute Melody, from Richard Bartle and Mary Cormack, took the top call for the females of 4500gns.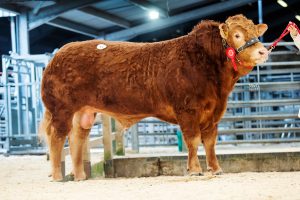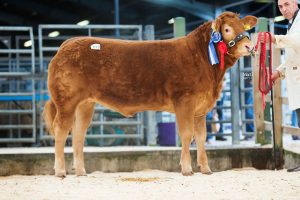 Already this year Society sales have seen vigorous demand, particularly from the commercial sector, with buyers readily competing with pedigree breeders for the bulls of their choice. It is very clear that buyers are looking for bulls with the carcase traits that the breed is renowned for, coupled with good calving ease and all-round performance figures. The combination of age to slaughter, meeting target weights and grades, and high killing out and beef yield, the breed is meeting market requirements and driving a profit for producers through the entire supply chain.
The pre-sale show commences at 8.30am under the watchful eye of Llyn Hughes, Pabo Herd and the sale starts at noon. It is one not to be missed.
The catalogue can be downloaded here.