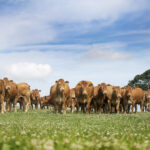 Dear Member,Please see the important notices below. TAURUS UPDATEOur database, Taurus Data will be down from 1pm tomorrow, Wednesday...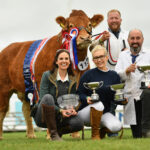 The show must go on… a moto never more appropriate than for the 2021 Balmoral Show. Usually...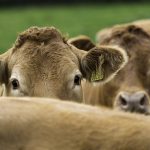 Click the button to catch up on the South West club news with their September newsletterDownload Tecwyn Jones wins Reserve Overall with Jager Bomb Welsh exhibitors feature strongly in Championship prizes Judge praises 'best ever show of commercial cattle'   The much anticipated...
A feature on the Haltcliffe herd of Messrs Ridley, Haltcliffe, Hesket New Market, Wigton, Cumbria. One of the foremost pedigree names in the United...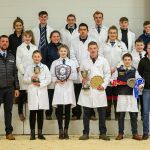 Borderway Mart, Carlisle was the venue for the Young Limousin Breeders Club 2018 National Young Handlers' Competition. The usual standard of stiff competition was in...
Dutch Limousin Herd Dispersed at Borderway Mart, Carlisle The Dispersal Sale of the Cowporation Herd on behalf of Mr Teus Dekker,  Cowporation BV, Alblasserdam, Netherlands,...